Home Page › WWII History › July › World War II Today: July 4 – Independence Day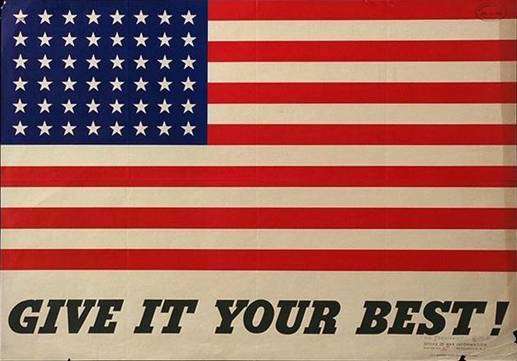 1940
In the House of Commons, prime minister Churchill declares,' I leave the judgment of our actions with confidence to Parliament. I leave it to the nation and I leave it to the United States. I leave it to the world and to history.'
German Stukas and MTBs attack a British convoy South of Portland, sinking 5 merchant ships.
In direct response to the devastating British attack on the French fleet at Mers-el-Kebir, the Vichy French government of Marshal Petain breaks off diplomatic relations with Britain.
Italian bombers raid Malta.
Italian bombers raid Alexandria. Italian forces attack from Abyssinia and Eritrea and capture the British outposts of Kassala and Gallabat on the Sudanese border.
1941
In and Independence Day Fireside Chat radio broadcast, Roosevelt warns the American public that the USA 'will never survive as a happy and prosperous oasis in the middle of a desert of dictatorship'.
British Communist Party officially drops peace campaign and backs the war.
Units of Army Group Centre capture Ostrov.
British Communist Party decides to support war effort.
Communist Yugoslavian leader Tito (Joseph Broz) calls for Yugoslavians to revolt against Nazi rule.
1942
Bad weather delays operation 'Rutter', which is now scheduled for the 7th July.
Convoy PQ-17, now reinforced with the 7 warships of the cruiser force which had come up during the night, comes under heavy attack from Luftwaffe dive-bombers and torpedo planes during the morning. An American merchant (7,200 tons) was badly hit by a torpedo and had to be abandoned, although U-457 found and sank it. U-457, also incorrectly reported that it had seen a battleship with the convoys escorts. Because of this report, Admiral Raeder believed that the British distant covering force, which included an aircraft-carrier had arrived to help the convoy. He therefore refused permission for the German battleship Tirpitz, pocket battleship Admiral Scheer, heavy cruiser Hipper, 7 destroyers and 2 E-boats to put to sea until the British aircraft-carrier had been sunk. In the afternoon, larger numbers of Luftwaffe planes attacked convoy PQ-17 twice, severely damaging 3 merchants, two of which later sank. Later that day, the British First Sea Lord Dudley Pound, thought that the German surface force had sailed to attack the PQ-17 and would in all probability wipe out the convoy along with the covering cruiser force. He therefore made the catastrophic decision to withdraw the cruiser force and "scatter" PQ-17 in the hope that this might save most of the convoy. Almost immediately, the U-boats benefited, with U-703 sinking 2 merchants for 12,100 tons, U-88 sank 2 merchants for 12,300 tons, U-334 sank 1 merchant for 7,200 tons and U-456 sank a merchant for 7,000 tons. On the downside the Luftwaffe, having difficulty in spotting friend from foe, damaged U-334 and U-456 forcing them to return to Norway for repairs.
For the first time, 6 Douglas A-20/Boston bombers of the USAAF's 15th Bombardment Squadron were combined with 6 Douglas A-20/Boston bombers from the RAF's 226 Squadron for raids on German airfields in Holland. 2 USSAF and 1 RAF aircraft failed to return.
The Germans claim to have pushed the Russians back across the Don along a broad front.
First American Red Cross Service Club opens in London, the Washington Club.
1943
General Sikorski and several other Polish leaders of the London-based anti-Communist Polish government-in-exile, die in plane crash just after take-off from Gibraltar, which some suspect is the result of deliberate sabotage.
1944
The general strike in Copenhagen ends with the Germans withdrawing the curfew to avoid further popular risings in Denmark.
In Normandy, one U.S. division gains only 200yds and six German prisoners for nearly 1,400 casualties.
The Soviet 1st Baltic Front begins an offensive toward Riga, capturing Polotsk and threatening to isolate Army Group North during its fighting retreat from Estonia.
1945
The British 7th Armoured Division, 'The Desert Rats' enters Berlin to establish the British sector.
Canadian troops riot in Aldershot, England, over not being shipped home; no damage or injuries.
Take a look at these other WWII July 4th related Posts: