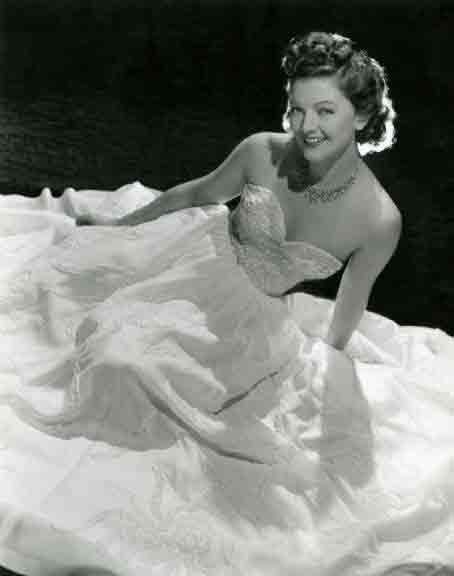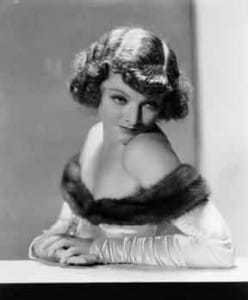 Myrna Williams, later to become Myrna Loy, was born on August 2, 1905 in Radersburg, Montana.Later on her family moved to Helena where she spent her youth. At the age of 13, Myrna's father died of Spanish Flu and the rest of the family moved to Los Angeles.
She attended the Westlake School for Girls, in Los Angeles, where she caught the acting bug. She started at the age of 15 when she appeared in local stage productions in order to help support her family.  Mrs. Rudolph Valentino happened to be in the audience one night who managed to pull some strings to get Myrna some parts in her first movies.
Myrna Loy first film was a small part in the production of "What Price Beauty?" (1925). Later that same year she appeared in "Pretty Ladies" (1925) along with Joan Crawford.
She was one of the few stars tto start in the silent movies and make a successful transition into the sound era. In the silent films, Myrna would appear as an exotic femme fatale. Later in the sound era, she would become a refined, wholesome character.
Her big break came in 1926, when she appeared in the Warner Brothers film "Satan in Sables" (1925) which landed her a contract. Her first appearance as a contract player was "The Caveman" (1926) where she played a maid. Although she was typecast over and over again as a vamp, Myrna continued to stay busy with small parts. Finally, in 1927, she received star billing in "Bitter Apples".
When her contract ran out with Warner Brothers she signed with MGM where she landed two classic roles. "The Prizefighter and the Lady" (1933), and the other as Nora Charles in "The Thin Man" (1934) with William Powell. After "The Thin Man" (1934), Myrna would appear in five more in the series. Myrna was now a big box-office draw. So much so that in 1936, she was named Queen of the Movies and Clark Gable the king in a nationwide poll of movie goers. Her popularity was at its zenith.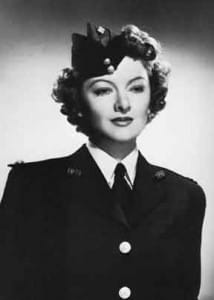 When war broke out  Myrna donned a uniform when she joined the Hollywood Chapter of 'Bundles for Bluejackets' – helping to run a Naval Auxiliary Canteen and going on fund raising tours. Myrna set up entertainment programs for military hospitals in the Eastern United States, visiting many hospitals herself, where she was very moved by the plight of the soldiers she saw there.
She continued to make films through the 40s and 50s but the roles were fewer and fewer. By the 1960's the parts had all but dried up as producers and directors looked elsewhere for talent. In 1960 she appeared in "Midnight Lace" (1960) and was not in another until 1969 in "The April Fools" (1969).
Myrna Loy passed away during surgery, on December 14, 1993, in New York City at the age of 88, she had appeared in a phenomenal 129 motion pictures. She was buried in Helena, Montana.
Myrna Loy TRIVIA:
Nickname:
Queen of Hollywood
The Perfect Wife
Queen of the Movies
Minnie
Measurements: 35 1/2-26 1/2-33 1/2 (from MGM's designer Adrian), (Source: Celebrity Sleuth magazine)
Height: 5′ 6″
Spouse:
Howland H. Sargeant     (1 June 1951 – 31 May 1960) (divorced)
Gene Markey     (3 January 1946 – 21 August 1950) (divorced)
John Hertz Jr.     (6 June 1942 – 21 August 1944) (divorced)
Arthur Hornblow Jr.     (27 June 1936 – 1 June 1942) (divorced)
Take a look at these other WWII Pin Ups: