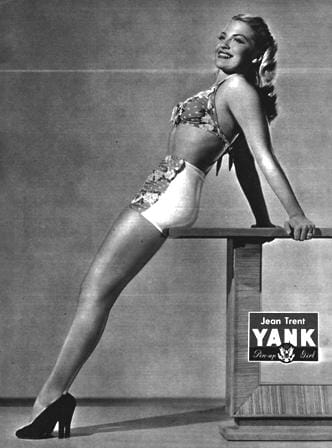 Jean Trent was born Opal Jones, a native of Denver, Colorado, she was a stunning brunette, five feet three and 124 pounds. Her birthday is believed to have been October 17, 1920. She attended high school in Denver, when she appeared in a school play. She liked the experience so much she decided to go for an acting career. While this is just an option, it could be that she moved to Los Angeles during her high school years to live with an uncle and an aunt. She was an aviation enthusiast and enjoyed watching planes.
Jean Trent was discovered by Alfred Hitchcock in a nightclub in Los Angeles. She started her career in Western Mail, appeared in Saboteur, Sin Town, a forgotten Constance Bennett western. She was one of the harem girls in the colorful escapism, Arabian Nights. She was then in Fired Wife, a typical B movie of the time.
Jean was one of several actresses who staged a protest in July 1945 when Police Chief H.J. Schlepper of Decatur, Illinois, declared a ban against the wearing of shorts in public.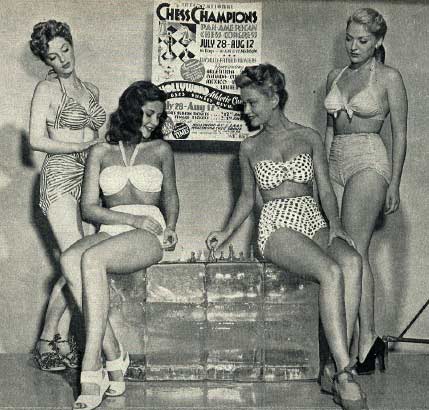 Take a look at these other WWII Pin Ups: