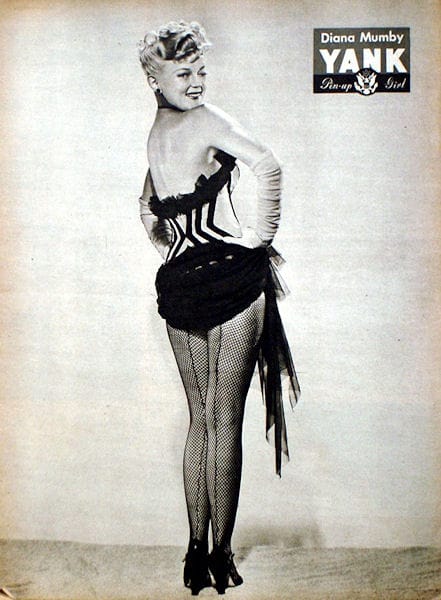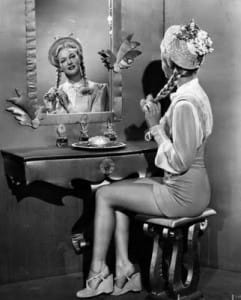 Diana Mumby was born on July 1, 1922 in Detroit, Michigan. Diana's first film was "A Night at Earl Carroll's" (1940). Diana next appeared uncredited in "Up in Arms" (1944) with Danny Kaye, and was one of many "Goldwyn Girls". Originally, the "Goldwyn Girls" were basically Metro-Goldwyn Mayers musical stock company of female dancers like the "Golddigers" etc. who appeared in many musicals. Many of these ladies danced as "The Goldwyn Girls", "Golddiggers" and even "Ziegfeld Girls" as well as other musicals and movies in the 1920s-1940s. They were sometimes listed as "Models," "Showgirls" or "Chorus Girls.".
Diana Mumby appeared in about 30 Hollywood movies from 1940 to 1956. Her movies include "The Harder They Fall" (1956), "Son of Sinbad" (1955), "G.I. Jane" (1951), "I Can Get It for You Wholesale" (1951), "A Song Is Born" (1948,) "Winter Wonderland" (1947), "The Kid from Brooklyn" (1946) and "The Thrill of Brazil" (1946.
Diana Mumby passed away on May 19, 1974 (age 51) in Westlake, California.
Check these other Yank Pinups: